inspired by local
produce with togetherness
as its cornerstone.
A modern eatery inspired by the power of a shared table with
a menu celebrating world cuisines
A perfect venue for
any occasion
The perfect venue for a casual visit, your wedding celebration or special event.
a cathedral dedicated to
cuisine and compelling
artful presentation.
A sister restaurant to Bali's iconic Ginger Moon Canteen, Jackson Lily's
purposely caters to every ones needs.
EVERY DAY IS SUNDAY AT
JACKSON LILY'S
The spectacular all day Brunch Menu is a must try, with an optional set menu and enticing drinks packages
which include tropical cocktails & craft beers, there is no excuse for starting you day in an ordinary way.
open 08 am -10 pm everyday
Jackson lily's &
our bali your bali
OUR FUNDRAISING IS
HELPING TO BUILD &
STRENGTHEN
COMMUNTIES
it's a togetherness thing
Jackson Lily's is a celebration of the amazing places I've been in Asia and beyond, and the many styles of cooking I've shared with the most generous, inspiring people along the way. And as cooking brings cultures together, it also creates common ground and an exciting, wholesome, honest world for our kids to grow up in.
The arrival of Jackson Lily's marks the beginning of another exciting chapter of my life with my wonderful family and my career. A chapter where my love of cooking and the passion of the Jackson Lily's team grows and flourishes.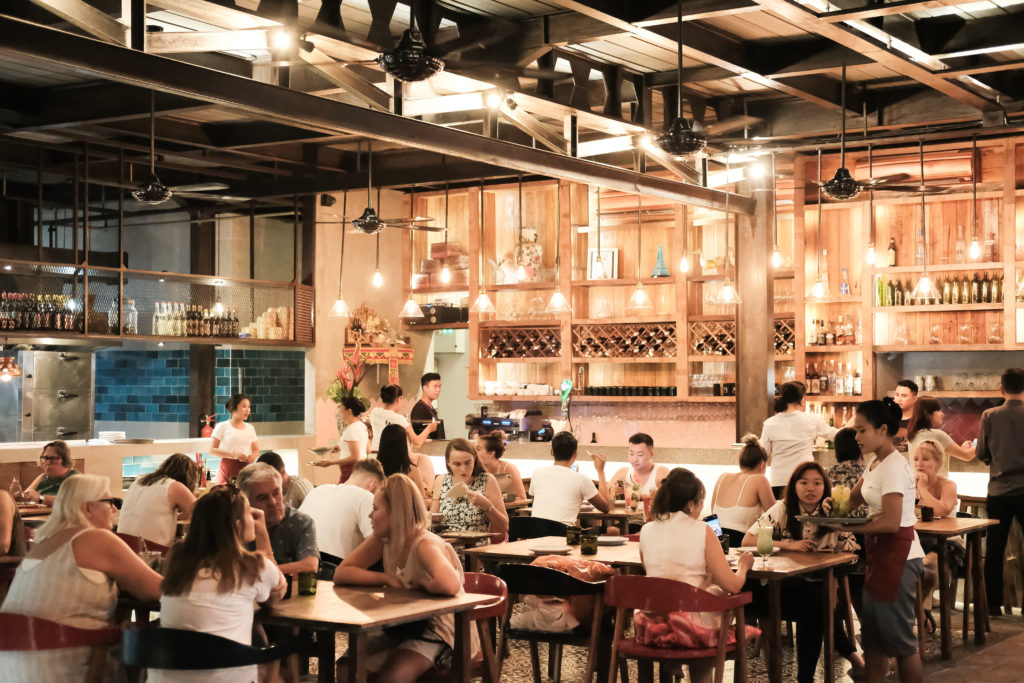 a cathedral dedicated to cuisine
A sister restaurant to Bali's famous Ginger Moon Canteen, JACKSON LILY'S purposefully caters to everyone's needs. The concept of excellent Asian home cooking has been expanded and carried in a diverse and thrilling direction. The restaurant is a vast space, a cathedral dedicated to cuisine; in which to entertain and to be entertained, by exciting, novel flavours and compelling artful presentation.
Comfortably seating available for over 200 people.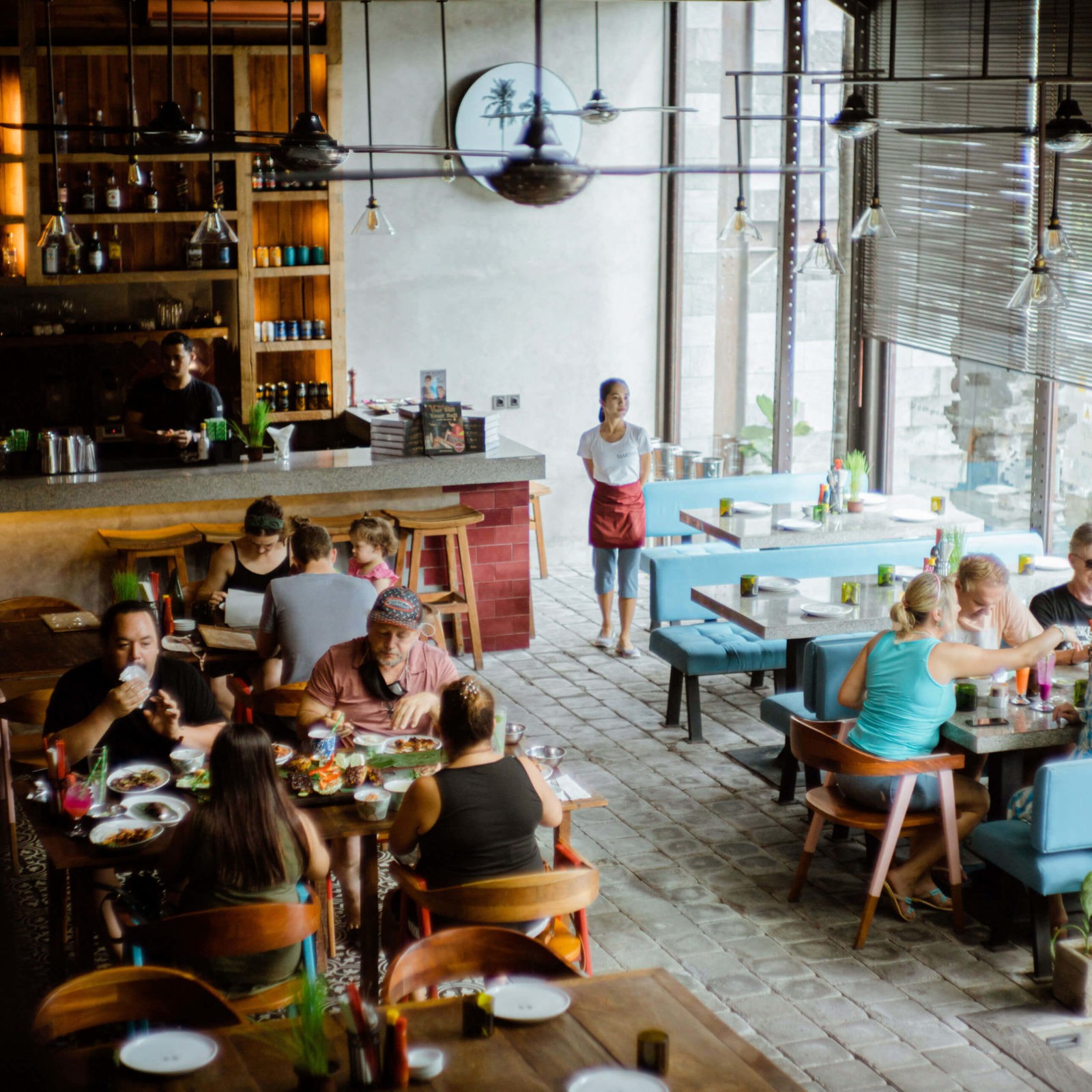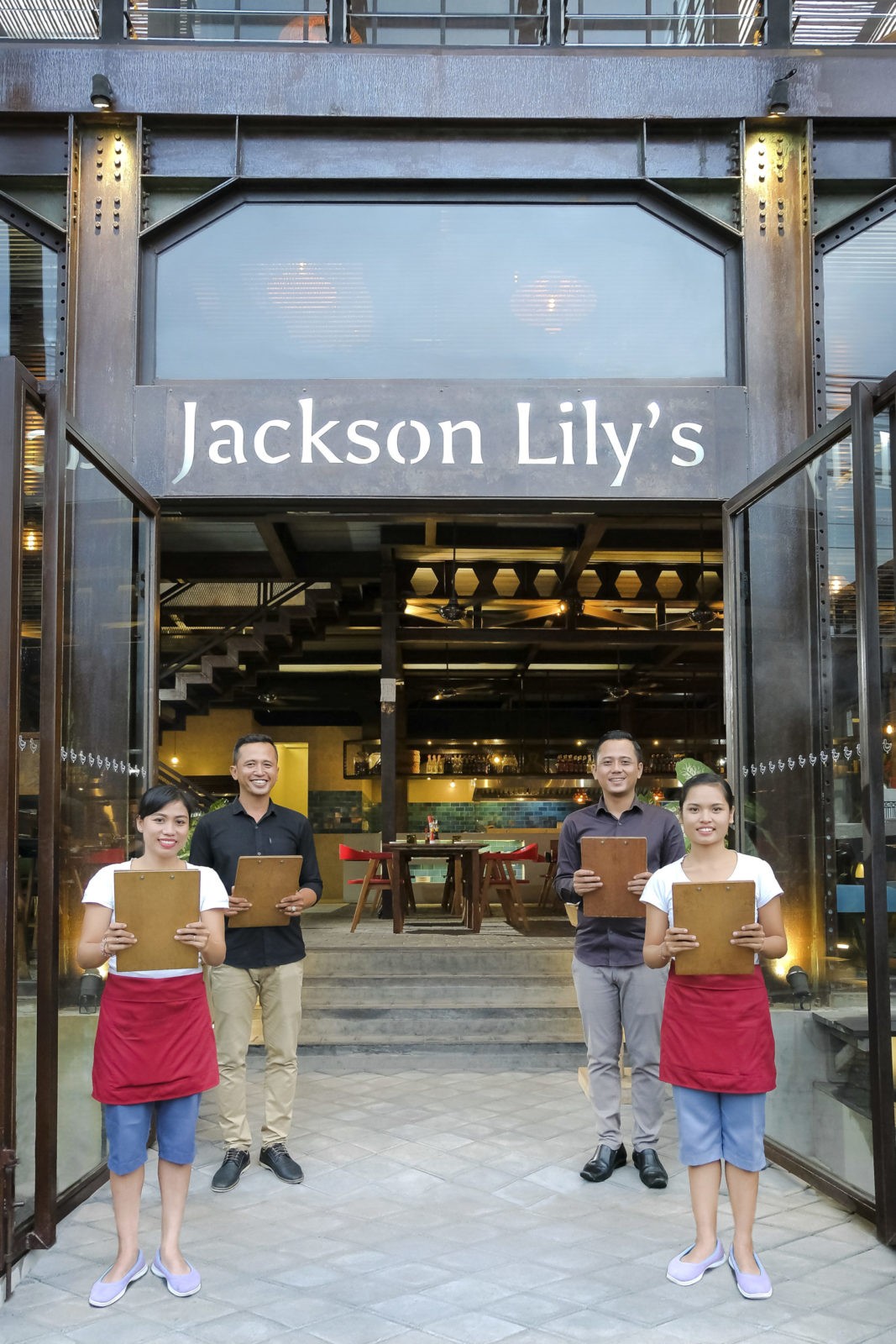 "Simply Appetising Food"
Located in the heart of Seminyak, as the Ginger Moon's new big brother. Jackson Lily's is a spacious restaurant offering guests two different moods. The first floor is like eating in someone's dining room with an open kitchen, a mouthwatering pastry display and a bar. The second floor is a semi open-air area with a balcony, an ideal place for sunsets and for evenings dining out under the stars.

I sampled two delicious vegetarian dumpling dishes for appetisers, the Dumpling stuffed with water spinach basil, ricotta with lemon, ginger and chilli and the Dumpling Mushroom pot sticker. This was followed by one of the menu's most popular salads. Roast Pumpkin with baby beans, peanut sauce, kemangi, tempeh and sweet potato chips

Beautifully presented, this is a salad particularly suited for the health conscious diner. I moved on to a delicious main course of Pork Belly served with steamed rice. The meat was tender and juicy and, for added flavour, comes accompanied by an orange anise reduction and chilli salt. For fish lovers, there is Barramundi with snake beans, lemongrass, ginger, lime leaves. kemangi. The fish is deep fried and overlain with vegetables cooked to a tasty Balinese recipe
"A vast cathedral of innovative Asian cuisine"
For the past two years, chef Dean Keddell of the highly-acclaimed Ginger Moon Asian Canteen has been working on a new restaurant, and it's finally ready for action. Situated on Seminyak's main strip, Jackson Lily's is a vast cathedral of innovative Asian cuisine. On the ground floor there is an open kitchen, lavish pastry display, and long, welcoming bar.

Head upstairs and you'll find a breezy dining room and all-weather balcony perfect for early morning bites, sunset drinks and evenings dining under the stars. The cuisine takes inspiration from Asian home cooking with contemporary twists and is complemented by an assortment of tropical cocktails, fresh juices, and a punchy wine list.

" A Bold New Restaurant by Chef Dean, Keddell"
Set along Seminyak's most prime location, Jackson Lily's has opened its doors to provide a mecca for the gourmand and those who just crave fresh and delicious food that is unlike any other. Jackson Lily's is the brainchild of Master Chef and culinary icon, Dean Keddell, the founder of both Jackson Lily's and Ginger Moon.

Guests to Jackson Lily's will dine in an expansive space created to bring people and flavours together. The open kitchen, lavish pastry display, and long, welcoming bar blend beautifully to create a stunning first impression.
"IT IS A BOLDER AND MUCH CHEEKIER GINGER MOON!"
Master Chef, Dean Keddell late of the Ritz Carlton Ball and recently his own, highly acclaimed Ginger Moon Asian Canteen, has been creating a new restaurant, and it is superb! Situated in a prime location, on Seminyak's main strip, the building was gutted and completely rebuilt to Dean's exacting standards, creating an ideal environment in which to savour his innovative Asian cuisine.

Dean's vesion has expanded the Ginger Moon concept of excellent Asian home cooking and carried it ino diverse and thrilling direction, without sacrificing the tote-homage to the ancestors Jackson Lay's is a vest space, a cathedral in which to entertain and to be entertained by exciting novel flavours and compelling artful presentation